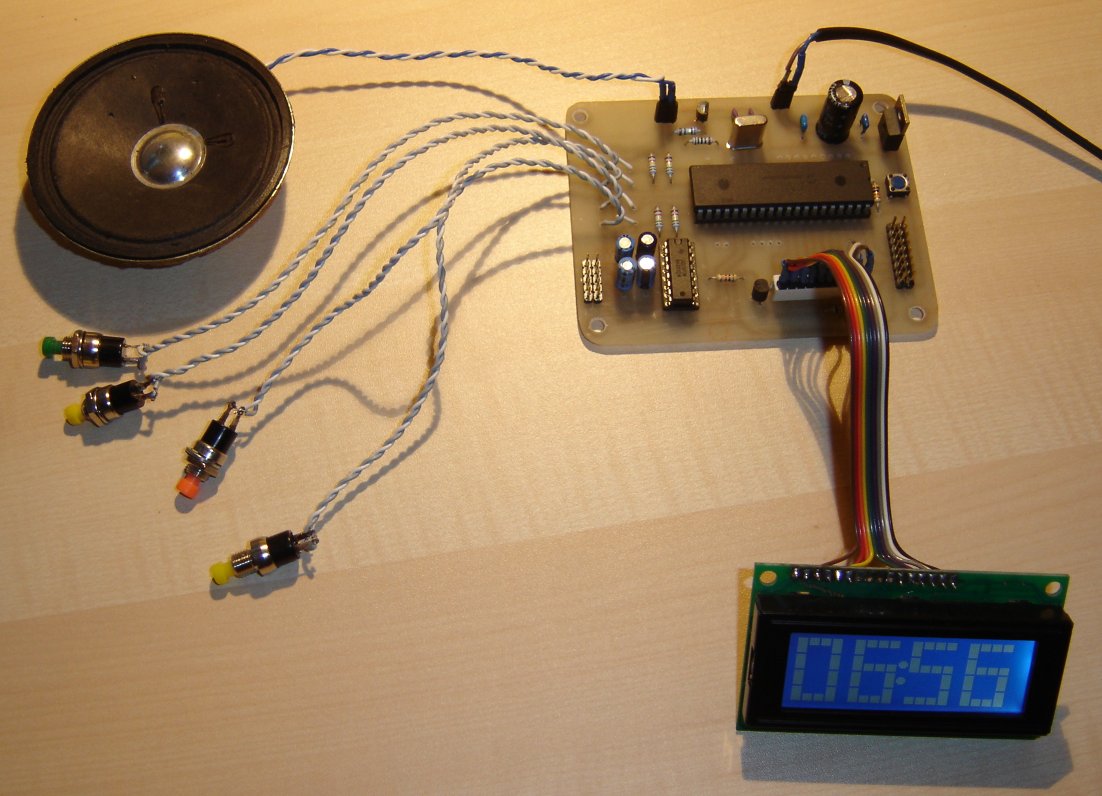 ---




This is an alarm clock I built. It was very effective during the sort time I used it, because I programmed it to play a very annoying tune through a speaker. I actualy started to wake up before the alarm went of, so other people int he house didn't wake up from the anoying pitches it played. The Jal sourcecode is available on my download page Features * Timekeeping using the pic's timer0 interrupt * 4x20 hd44780 compatible backlit lcd, displaying the time in big numbers (4x4 and 4x3) * Alarm sound tune using pwm * computer interface for synchronizing time with the web. * (maybe battery backup (in case of a power outage...))




Related Links

---

Downloads

---

HEX Program PIC16F84 Alarm Clock

-

Link




---






Electronics-DIY.com © 2002-2016. All Rights Reserved.