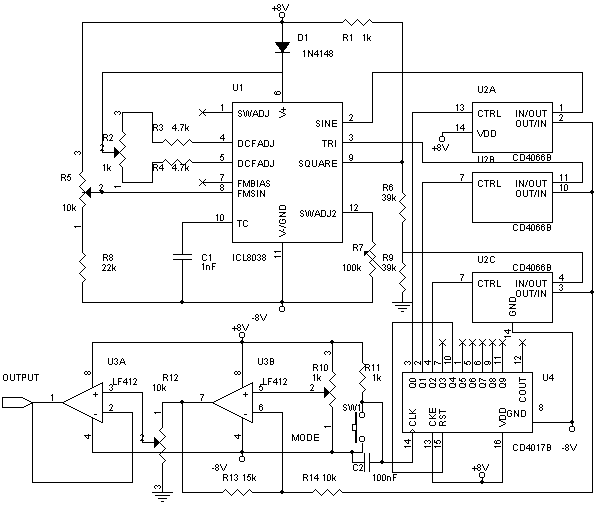 ---




ICL8038 signal generator chip, manufactured by Intersil. An improved version, made by Exar corp. is available (XR8038A). It can be used to produce three types of waveforms, sine, square and triangle. The frequency, amplitude and duty cycle can be varied, and selection of waveform is done digitally. To further reduce the complexity, a 3-to-1 switch may be used in place of the digital selection circuitry. I made use of the digital selection mechanism because switches available on the market are prone to dirt accumulation and poor contact quality. Besides, the digital method is a lot cooler!




Related Links

---

Downloads

---

Project documentation HEX Program 8038 Generator

-

Link




---






Electronics-DIY.com © 2002-2016. All Rights Reserved.