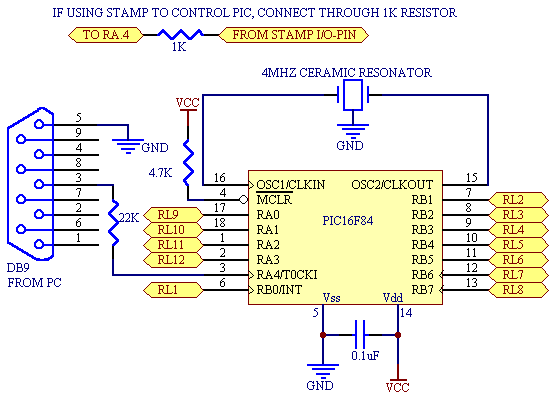 ---




This article shows how to use the PIC16F84 microcontroller with PicBasic to design a quick & effective, serially controlled, I/O-Expander. Using PicBasic makes developing handy single-chip devices like this extremely simple.

This project can be used with the PC serial port, the BASIC Stamp, and other PIC microcontrollers. The ability to (directly) interface the PIC microcontroller to the PC serial port eliminates the need for expensive RS-232 conversion ICs such as the MAX-232. A single 22K resistor is all that's required to complete the PC interface.




Related Links

---

Downloads

---

HEX Program Serial Port I/O Expander

-

Link




---






Electronics-DIY.com © 2002-2016. All Rights Reserved.