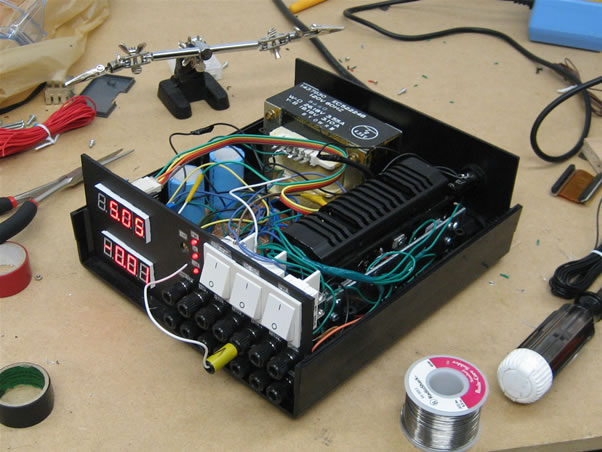 ---




This is a bench power supply with regulated DC outputs -12V, -15V, +5V, +12V, +15V, and variable and one +35VDC unregulated output. I based this bench supply almost exclusively upon Andrew Kilpatrick's design. I did add a few things, but it's essentially the same and I am not writing here to claim any shred of originality. I spent somewhere around 80$ US on the project (including the GIANT transformer), which isn't bad compared with commercial supplies boasting similar features. Please note that I DID find a few minor errors in Kilpatrick's schematic, which have been fixed here. For details, read Kilpatrick's original page.




Related Links

---

Downloads

---

Project documentation DIY Bench Power Supply

-

Link




---






Electronics-DIY.com © 2002-2016. All Rights Reserved.