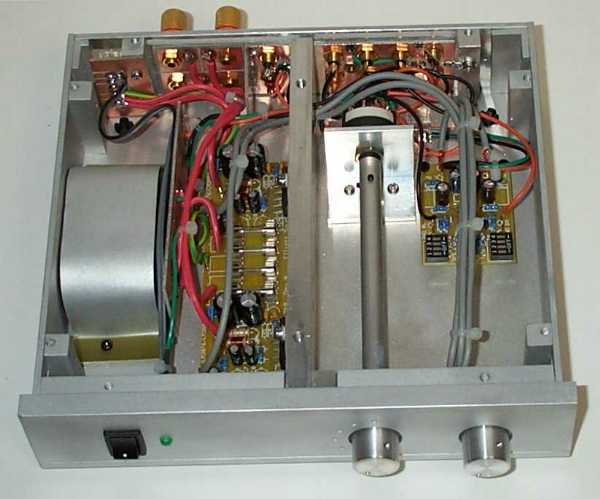 | | |
| --- | --- |
| LM3876 Gainclone Amplifier | |

---




The amp is based on the Project 19 PCB, so uses a pair of LM3876 (or LM3886) power opamps, run from a ±35V supply. I used a cut-down P88 preamp PCB because I only wanted one preamplifier stage, but the entire board can also be used. Alternatively, the P19 amp can be run at higher gain than normal, alleviating the need for a preamp at all. The down side of this is that the noise level will be higher, and background noise may be audible with efficient speakers and/ or very quiet surroundings.




Related Links

---

Downloads

---

LM3876 Gainclone Amplifier

-

Link




---






Electronics-DIY.com © 2002-2016. All Rights Reserved.